Business Strategies That Actually Work
We Manage Your
eCommerce Business
on Amazon, Walmart and Shopify!
DISCOVER OUR SERVICES
Full Service FBA Seller Agency
Prolific Zone is an eCommerce Agency specialized in selling on Amazon and Walmart.com
We grow your brand, launch your products, and manage your online accounts like Amazon FBA, Walmart.com, and Shopify
A friendly team, born from a passion for eCommerce, and everything related to the online selling world.
Welcome to Prolific Zone eCommerce Optimization
A9 Algorithms
Keyword Relevancy + Sales Speed + Conversion Rate + Product Quality + Service
What is the Amazon A9 Algorithm and why do I need to know about it?
This is how it works to get you ranked on the top of Amazon search results.
If your product is relevant to the customer's search terms, and they convert after finding you, then you just need enough eyes on your listing to increase sales velocity
Our Customers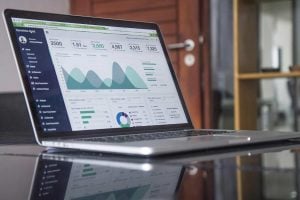 The secret formula of maintaining customers online, is not so secret after all.
We show results!
Getting new customers is the easy part, but making sure they keep coming back month after month is where we win.
Every day looking for another 1% to make the listing better, fine tuning PPC and making sure the algorithms know we exist.
Our principles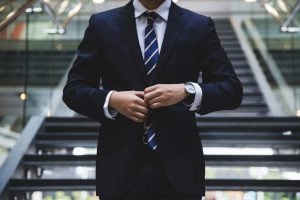 Every eCommerce account is managed as if it's our own. 
Pure white hat techniques following terms of service.
We play the long game, building sustainable brands that will not have their accounts suspended.
From Amazon FBA to Walmart Fulfilment Service or even selling on Shopify, we study the rules and stay up to date with future changes
Achievements
Some of the things we are proud of:
Growing an anti bacterial brand on Amazon from $30K per month to over $400K per month in only 1 year
Launching female accessory brand on Amazon and getting to $100K in less than 90 days
Launching a skincare brand in December 2019 and generating $40K in sales in the first 30 days (This is an insanely competitive market)
Moving a Vendor Central SKU from the USA to Canada and become a best seller in beauty within 3 weeks
Many more…
*Although all of these cases are from Prolific Zone clients selling on Amazon and we are very proud of them, every case depends on the quality of the product, the demand online and the marketing budgets
Get 100% free first consultation!
Book your free confidential consultation over Zoom or Skype and learn what we can do for you
eCommerce Seller Services
"As a creator of private label brands and being an Amazon FBA seller myself, I'm very passionate about anything related to selling products over the internet."
Quin's first online sale was on eBay in 1997 and in late 2014 switched to Amazon FBA, where he has since created several brands of his own and manages several multi Million dollar accounts with his team.
Our experience will help you relax and enjoy the freedom lifestyle, knowing your FBA account is in good hands
"Having online experience on it's own is not synonymous of doing it right, because things change quickly.  I am constantly learning and staying on top of changes"
Need professional eCommerce Services?
Get in Touch! We Are Looking Forward to Starting a New Project.
Amazon Content Optimization
Amazon works as a search engine, therefore you can perform SEO (Search Engine Optimization).
Knowing what to write in the listings, where to write it and the form you write.
Obsessed with Customer Service
Your customers don't take days off, and neither do we. 
We treat your business as our own, and we do it 365 days per year with a team of Amazon Experts
100% Satisfaction Guarantee
We strive for 100% customer success
This is what we do!
Ecommerce is not our job, it's our passion, so we love what we do, and we can do it all day.
Selling On Amazon FBA The Right Way.
There's always a couple of ways to do things right, but there are many ways to do things wrong.
Our experience selling on Amazon using Fulfilment By Amazon, allows us to do things the right way, taking away the risk of failures
Stop chasing gross sales and start chasing profit!

Is low ACOS always good?

Are you REALLY building a brand?
Increase Brand Visibility
The number of listing impressions can be increased by Amazon Sponsored Ads, PPC, or by having great SEO and Ad copy in your Amazon listing.
Increase Organic Keyword Ranking
Top Keyword ranking is one of the most wanted performance metrics by Amazon sellers.
Amazon SEO by itself will get you indexed, but to get top rankings you need relevancy to each keyword, and that is achieved by Conversion and velocity
Conversion rate is the percentage of people who visit your page and buy your product per 100 visitors.
Some of the factors that increase conversion rate are price, image quality, product quality, product reviews and even placement on the page
Percent Customer Retention
Parent SKUs Launched Online
Running Amazon Ad Campaigns
Quick Analysis of Your Brand on Amazon
*Your information is confidential
We Are Open To New Projects!
Any questions or business offers?
We are looking forward to hearing from you!
USA 1 (310) 561-1820
Canada 1 (780) 880-1517
St. Albert, Alberta 
Canada